The sweeping world is abuzz with excitement as the highly anticipated International Sweeper Summit draws near. To be held in
Las Vegas, Nevada, on October 24-26, 2023
, this annual gathering is not just any event but the core of the sweeping industry. Imagine a place where sweeping experts, visionaries, and pioneers unite to exchange knowledge, acquire new skills, and mold the future of our industry.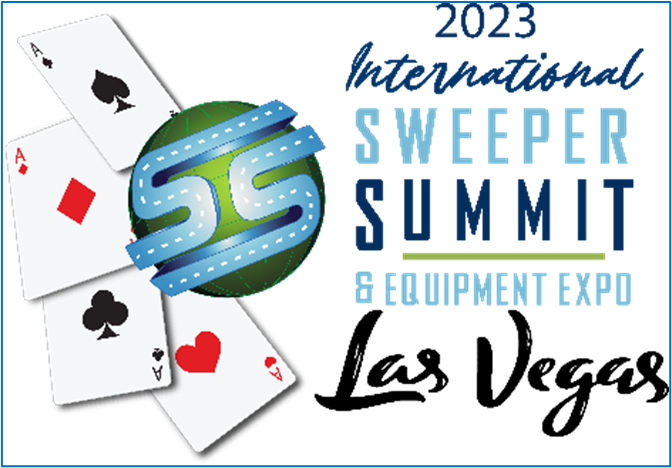 Event Highlights and Agenda
The summit's agenda reads like a symphony of knowledge. From compelling keynote sessions that fuel inspiration to practical workshops that equip you with real-world skills, it's a comprehensive journey through the sweeping landscape. With panel discussions delving into the latest trends, interactive sessions, and hands-on demonstrations, the agenda promises a well-rounded experience catering to all industry aspects.
Networking Opportunities Like No Other
They say your network is your net worth, and the International Sweeper Summit takes this to heart. Engage in meaningful conversations with fellow professionals, exchange ideas, and foster collaborations that could redefine your career trajectory. It's more than just business cards; it's about building lasting relationships that thrive beyond the event.
Unraveling Trends and Insights
In a rapidly evolving industry, staying ahead of the curve is paramount. The summit isn't just a gathering; it's a knowledge hub. Dive into discussions about the latest industry trends, gain insights from seasoned professionals, and explore strategies that could redefine your approach to sweeping. The future belongs to those who seize the trends of today.
The Path Forward: Your Call to Action
Take advantage of this unparalleled opportunity to be a part of something bigger. Register for the International Sweeper Summit and join a global community that's shaping the future of sweeping. Your journey toward excellence starts here. Embrace new knowledge, cultivate connections, and embark on a path that elevates your career and the sweeping industry.
As the International Sweeper Summit draws near, excitement is in the air. It's more than an event; it's a convergence of minds, a celebration of industry growth, and a platform for change. Be part of a movement that's propelling sweeping into the future. Register today and enter an experience that promises insights, connections, and inspiration like never before.
Eagle Eye Tracking: Transforming Industries, One Summit at a Time
The sweeping industry isn't the only sector benefiting from collaborative gatherings like the International Sweeper Summit. Enterprises across the spectrum are discovering the power of such events to drive innovation and growth. Take, for instance, the pioneering work of the Eagle Eye Tracking System, a game-changer in workforce and fleet management. Like others, the sweeping industry has experienced firsthand how Eagle Eye's advanced features streamline operations, optimize routes, and enhance overall efficiency. As professionals gather at the Sweeper Summit, they'll find a reflection of the same spirit that Eagle Eye brings – the commitment to simplifying complex operations and achieving excellence.
Supporting the Sweeper Summit 2023 isn't just a nod from Eagle Eye Tracking; it's a genuine expression of solidarity with the industry on the brink of transformation. Eagle Eye understands that the challenges faced by the sweeping industry resonate with many others who seek practical solutions to their operational complexities. Through its participation, Eagle Eye aims to connect with professionals seeking innovative ways to elevate their businesses. The cutting-edge features of Eagle Eye Tracking, perfectly tailored for diverse industries, align seamlessly with the forward-thinking atmosphere of the Sweeper Summit.
Eagle Eye Tracking is a beacon of efficiency and progress in a world where technology shapes industries. As the sweeping industry joins hands at the summit, they are not alone – industries across the board are discovering the transformative potential of collaborative platforms. Eagle Eye Tracking is proud to be part of this collective journey toward simplification, innovation, and success.