Job Center Management Platform
Providing a dynamic and customizable platform to optimize scheduling and generate paperless dispatch, service proposals, service reports and invoicing for your mobile workforce business.
Eagle Eye's Job Center feature provides users with a robust and profit building fleet management platform that handles a comprehensive range of specific, job related actions. From job initiation through performance analysis, providing customizable service proposal generation, optimized scheduling, flexible service reports and invoicing, the Job Center is established as the central focal point through which all job or work order actions run to successful completion.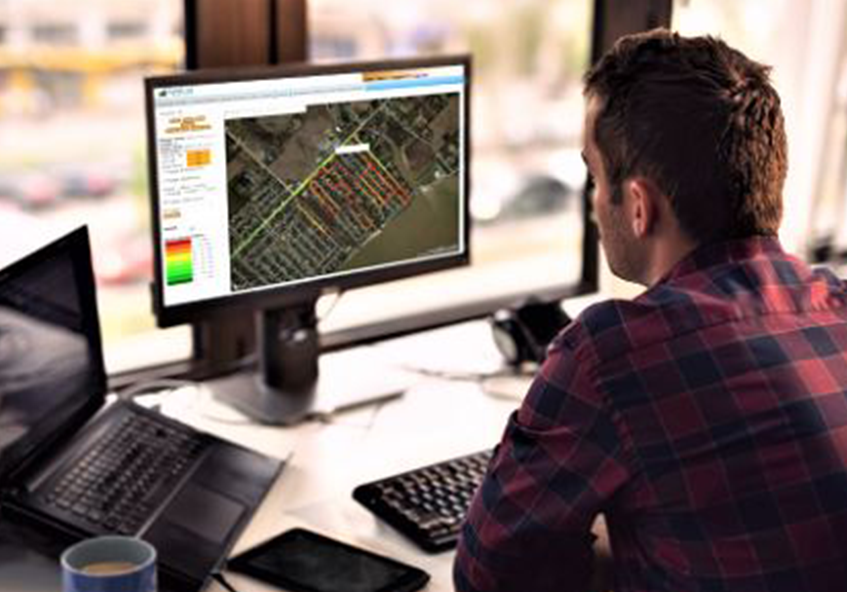 Job Center is the point through which all job or work order actions for your field service operations run to successful completion.  This mobile-workforce management solution provides revenue rate analysis, billing details, a scheduling tool, and clear communication.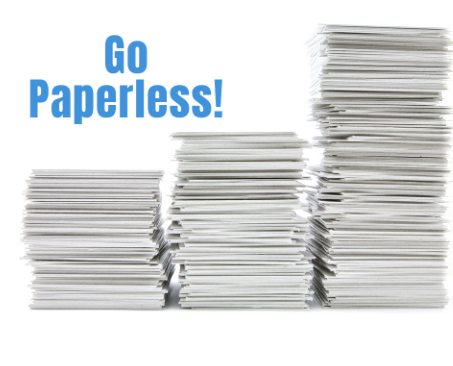 Job Center is dynamic because it allows users to establish geo-fenced boundaries and specific service instructions for each job site, that is made available to the driver either on the printed route sheet or on a smart device when dispatched to the driver. This translates into Job Center becoming an invaluable optimizing operations tool to insure clear communication and customer satisfaction. It also provides revenue rate analysis, billing details and a scheduling tool.
Although Job Center promotes a paperless approach, it is also capable of generating printed route sheets for archiving purposes or specific end user requests. Each job is treated individually to assure performance efficiency and accurate invoicing.
Software Benefits at a Glance
For Management…
Every job is thoroughly and accurately documented for ongoing management analysis and determination of job profitability and/or adjustments.
Customizable service proposals are generated electronically and are compatible with email customer acknowledgements to save time, eliminate paperwork and to expedite job scheduling.
Provides for job specific standards to measure and compare performance reporting to confirm best practices.
Flexible, electronically generated service reports for field acknowledgement of work completed
Integrated billing process to assure prompt and accurate invoicing
For Operators…
Receives daily job specific assignments and job fulfillment data and performance instructions.
Provides clear cut audible driving instructions for optimized routing to and from job sites.
Eliminates confusion, miscommunication, misunderstanding and lost instructions while eliminating wasted time being lost or frustrated with poor instructions.
Service reports are available for each job at the touch of their finger
For Customers…
Receive remote access to service verification on sweeper job site arrival and departure times.
Retain electronic record of service proposal, performance details, service reports and invoices
All work-related data is comprehensive, integrated and easily accessible.
Universal Eagle Eye Tracking Software Advantages
Eagle Eye 2.0 is a web based, mobile friendly business enterprise system that integrates job and optimized route scheduling, billing and numerous business reporting processes into a single operating platform.
Dynamic customer and job management
Drag and drop job scheduling and optimized route building
Route dispatch to any smart device with job and driving instructions
Eagle Eye's integrated GPS fleet tracking, auto tracks routes and job productivity
Monitor job performance efficiently and accurately
Improve equipment utilization
Process Gate-to-Gate™ payroll for improved efficiency
Document delivery of services for your customers
Provide service verification access portal to select customers
Create customizable service proposals and flexible field service reports
Improves intra company communication
Empowers management for business growth
Mobile friendly from anywhere in the world!
With Eagle Eye Tracking software, you now have the ability to monitor and control your business and fleet operations at the click of a button.
Contact Us today to learn more about Eagle Eye Tracking Software!
If you're ready to make the necessary changes to improve and grow your business, contact us now or call 1-855-EETRACK (338-7225)
Explore 60 Days of Free Trial
with Complete Experience
No Commitment. No Obligations. Completely Free.
Power Sweeping:
Transform the way streets are cleaned with Eagle Eye Tracking. Our innovative system streamlines route planning, schedules, and maintenance, guaranteeing efficient and timely sweeping operations. Say goodbye to messy streets and hello to a cleaner, safer environment for your community!
Plumbing:
Looking for an easier way to manage your plumbing services? Look no further than Eagle Eye Tracking! Our real-time tracking system makes scheduling and responding to service calls seamless and hassle-free. Say goodbye to delays and missed appointments – try Eagle Eye Tracking today.
Snow Removal:
Looking for a reliable solution to conquer winter challenges? Eagle Eye Tracking has got you covered! Our advanced system offers top-notch route planning and monitoring, ensuring fast and efficient snow removal operations. Say goodbye to the stress and hassle of winter weather with our cutting-edge technology. Let us help you tackle winter with confidence and peace of mind.
Lawn Care/Landscaping:
Transform your lawn care and landscaping business with Eagle Eye Tracking. Our advanced solution simplifies crew and asset management, ensuring timely and efficient service delivery that exceeds customer expectations. With our technology, elevate your efficiency and customer satisfaction to new heights.
Mobile-based Security:
Experience the ultimate level of security with Eagle Eye Tracking's advanced real-time monitoring and optimized patrol routes. Enjoy a safer and more secure environment with ease.
Municipal:
Discover the ultimate solution for managing municipal services with Eagle Eye Tracking! Our advanced system boasts powerful tracking and scheduling features to simplify operations for cities and municipalities.
Pest Control:
Upgrade your pest management to a whole new level of excellence with Eagle Eye Tracking. Our exceptional service delivery will leave you worry-free and your environment pest-free.
Commercial Towing:
 Achieve optimal towing operations with ease using Eagle Eye Tracking's state-of-the-art real-time tracking and route optimization service.
Ready Mix Concrete:
Revolutionize your ready-mix concrete delivery with the powerful and dependable Eagle Eye Tracking system. Experience a new level of efficiency and reliability that will transform the way you do business.
Waste Hauling
Optimize your waste-hauling operations with Eagle Eye Tracking. Streamline routes and schedules, reduce costs and ensure timely collections. Say goodbye to inefficiencies and hello to reliable and cost-effective waste hauling.