Customer Center Management Software
A fleet asset and mobile-workforce management tool to organize and assemble all your customer data into one place, including billing and scheduling.
Welcome to Customer Center! A good service business starts with two things; a customer or a job and a service request or work order that needs accomplished. Customer Center provides everything from the creation of your customer and billing information to the scheduling of a single event or automating the process for scheduling recurring events. All of this is made simpler with quick customer and job searches, getting you to the information you need easier than ever.
Keeping up with customers is made even simpler. Customer Center allows you the ability to add notes, import files such as contracts, purchase orders or pictures plus add detailed jobsite service parameters and instructions. Jobs can be printed to route sheets or be dispatched individually to mobile smart devices with audible turn by turn driving directions, all at the click of your mouse.
Customer Center allows you to centralize all your customer information and data in one place, making it easier for you and your team to stay organized. When your data is easy to find, you can spend less of your time on minor administrative tasks and more time servicing your customers needs and expanding your business.
Customer Center is a quick and easy way to simplify your processes and view customer data. Eliminate time-consuming searches through filing cabinets or multiple software programs. All of the information you need is stored and easily accessible within Eagle Eye.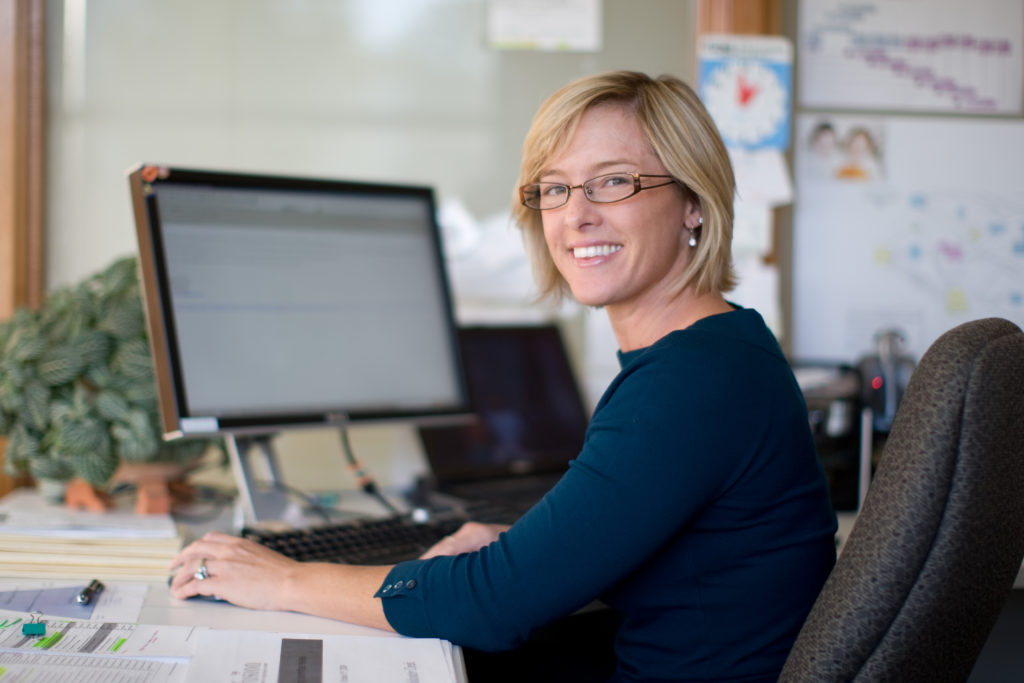 Customer Center allows you to centralize all your customer information and data in one place, including billing and scheduling.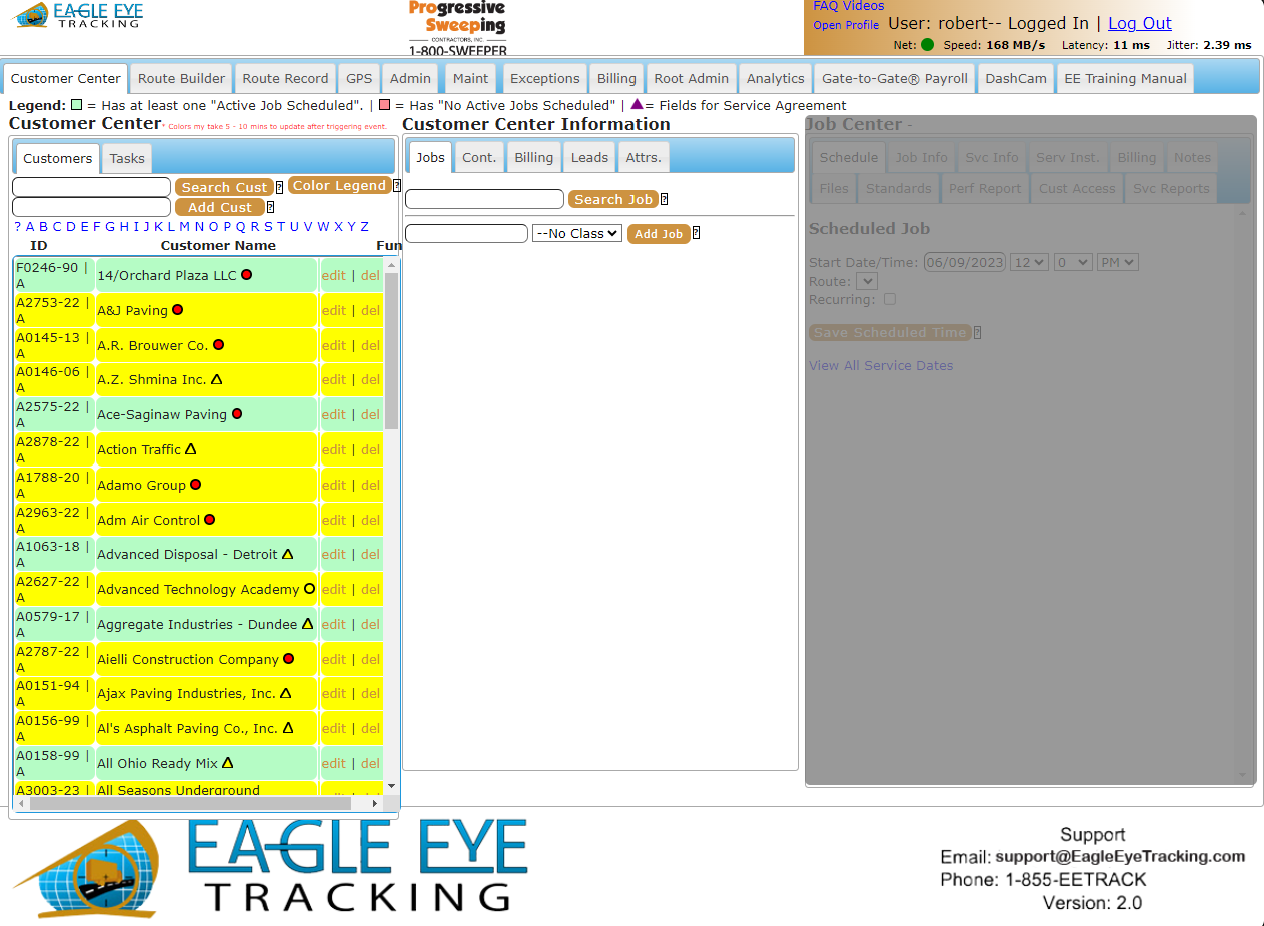 Software Benefits at a Glance
For Management…
Provides comprehensive automated system to process all activities leading to successful job completion and billing.
All aspects of customer care can be instantly referenced and cross-referenced to assure maximum satisfaction
Promotes efficiency and effectiveness to assure expert services at competitive rates
For Operators…
Drivers receive clear and accurate daily instructions including job specific information and audible driving instructions
Hours are used to maximum productivity
Potential for miscommunications is minimized
For Customers…
Assured of efficient optimized scheduling and routine business processes with minimum disruptions
Billing is prompt and accurate, matching service proposal pricing.
Browse our Customer Center video tutorial, and learn more!
Universal Eagle Eye Tracking Software Advantages
Eagle Eye 2.0 is a web based, mobile friendly business enterprise system that integrates job and route scheduling, billing and numerous business reporting processes into a single operating platform.
Dynamic customer and job management
Drag and drop job scheduling and optimized route building
Route dispatch to any smart device with job and driving instructions
Eagle Eye's integrated GPS fleet tracking, auto tracks routes and job productivity
Monitor job performance efficiently and accurately
Improve equipment utilization
Process Gate-to-Gate™ payroll for improved efficiency
Document delivery of services for your customers
Provide service verification access portal to select customers
Create customizable service proposals and flexible field service reports
Improves intra company communication
Empowers management for business growth
Mobile friendly from anywhere in the world!
With Eagle Eye Customer Center, you now have the ability to monitor and control your business and fleet operations at the click of a button.
Contact Us today to learn more about Eagle Eye Tracking Software!
If you're ready to make the necessary changes to improve and grow your business, contact us now or call 1-855-EETRACK (338-7225)