Time Tracking & Site Tracking for Fleet Management
Because the goal of every municipality or business contractor is to have the right crew at the right place, at the right time, the right tracking system needs to be in place. Time tracking provides crucial information to the operation of your business or municipality, and Eagle Eye Tracking software features the necessary tools to make your time and job site tracking expectations a reality. Stay up to date, plan routes with GPS and
geofencing
, drag and drop job scheduling, route building, ability to create invoices, and
integration with Quickbooks
, are some of the many benefits offered with Eagle Eye software. Real time tracking,
GPS integration
, along with geofencing, establishes and monitors your crew and vehicle's locations, verifying when jobs are completed and how much time was allocated to a location. Our software creates reporting to gauge utilization of equipment and to prove productivity, thus optimizing operations and fleet management. With time tracking, businesses or contractors can determine if their projects are actually profitable, and proceed accordingly. Eagle Eye tracking allows you to make more intelligent decisions about how you price and run projects, how you schedule your team, and even how you spend your day. Manage your crew, their work, and location, remotely on any smart device, and optimize your time and business operations with Eagle Eye Tracking. Contact us to take advantage of our free consultation, on-line
video training
, and outstanding support network!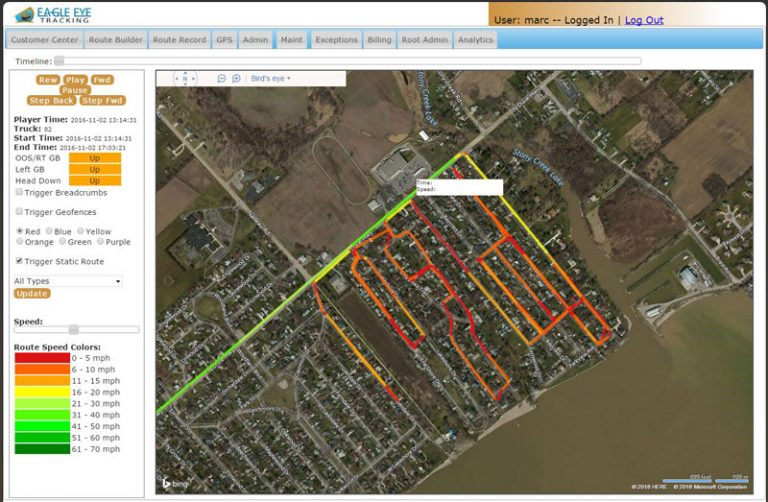 Fleet Management Dashboard