The All-In-One Mobile Workforce & Fleet Management Software Solution
Software to Streamline Your Business Operations & Simplify Fleet & Field Service Management
Simplify Your Business – Simplify Your Life!
Simplify your remote mobile workforce business management with our all-in-one cloud-based platform for fleet and field service operations.  Schedule jobs, optimize routes, dispatch, and monitor your fleet in real time and integrate with your billing or payroll service. Paperless features improve workforce efficiency and accuracy by dispatching techs with information needed to perform services.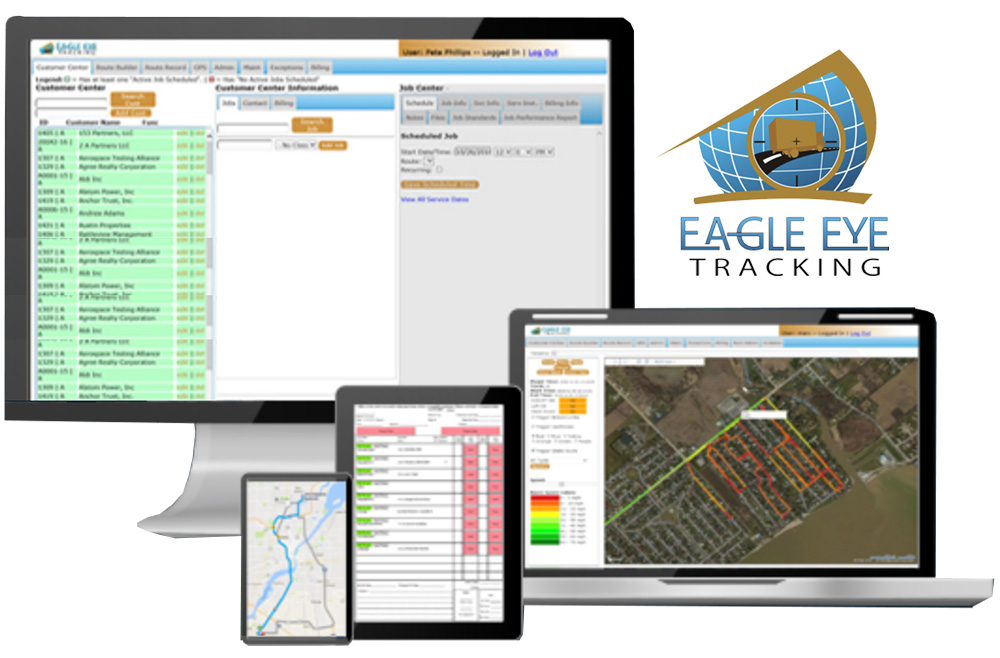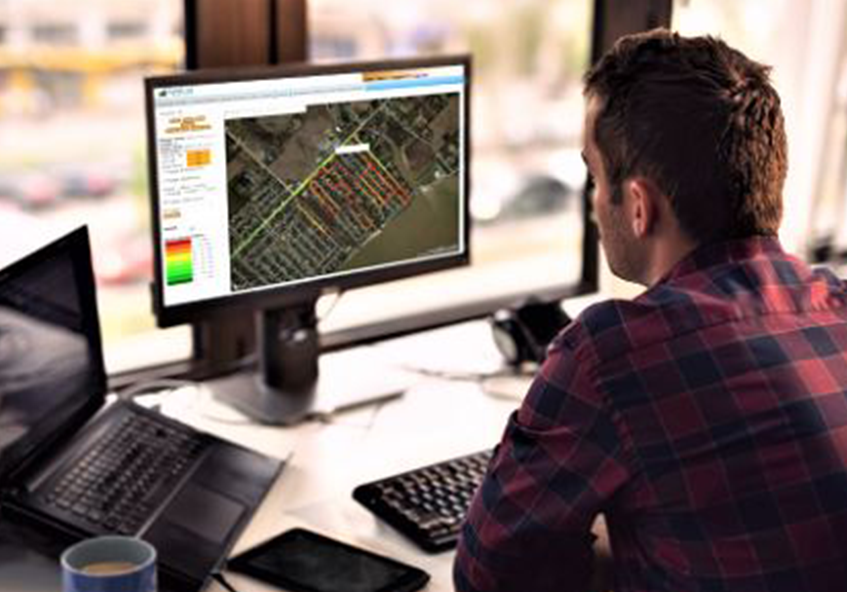 Our software allows you to create work orders and detail the customer's service requirements for your driver/technician, and easily plan and schedule daily, weekly, or monthly routes. Schedule jobs more efficiently, optimize routes, dispatch your fleet, locate equipment, and monitor a route's progress in real-time while making adjustments as needed. Utilizing route records and reports allows you to historically review jobs so you can plan better routes, dispatch drivers at the last minute, and organize jobs completed for more efficient and accurate billing.  Conveniently, Eagle Eye Tracking software integrates with your existing billing and payroll service.
In addition, visual dashboards and easy export of reports provide insights that will improve workforce efficiency, productivity, and time management.  Users can make decisions to help reduce operating costs, become more efficient, as well as improve response times.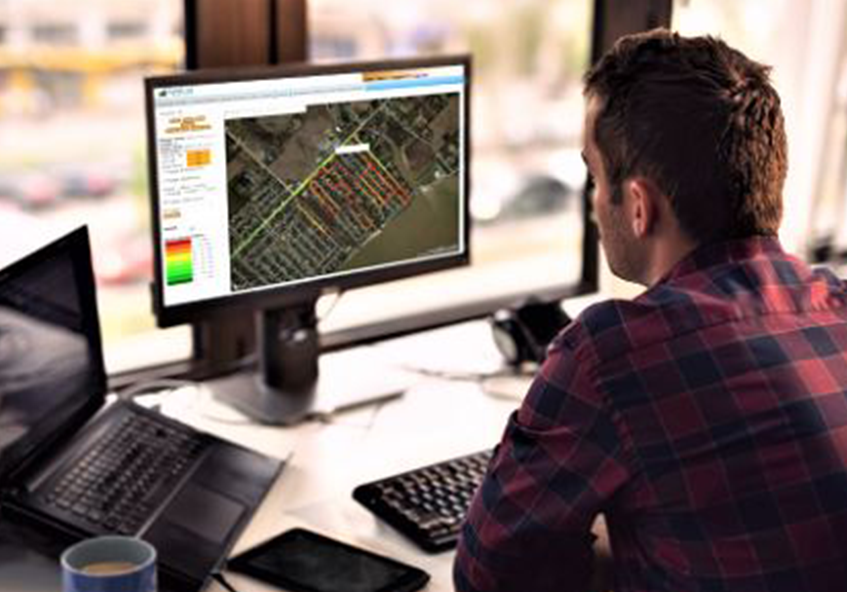 Eagle Eye Tracking supports daily workflows, eliminates paper, automates tasks, and connects techs to the office, giving insight into your fleet's performance, and allowing for increased productivity.  Whether in the office or in the field, your business is at the click of a button!  Maximize efficiency, minimize costs, and get back the time you need to grow your business.
Solutions:
Dynamic customer and job management
Drag and drop job scheduling and route building
Route dispatch to any smart device with job and driving instructions
Integrated GPS auto tracks routes and job productivity
Monitor job performance efficiently and accurately
Improve equipment utilization
Process Gate-to-Gate payroll for improved efficiency
Document delivery of services for your customers
Provide service verification access portal to select customers
Create customizable service proposals and flexible field service reports
Improves intra company communication
Empowers management for business growth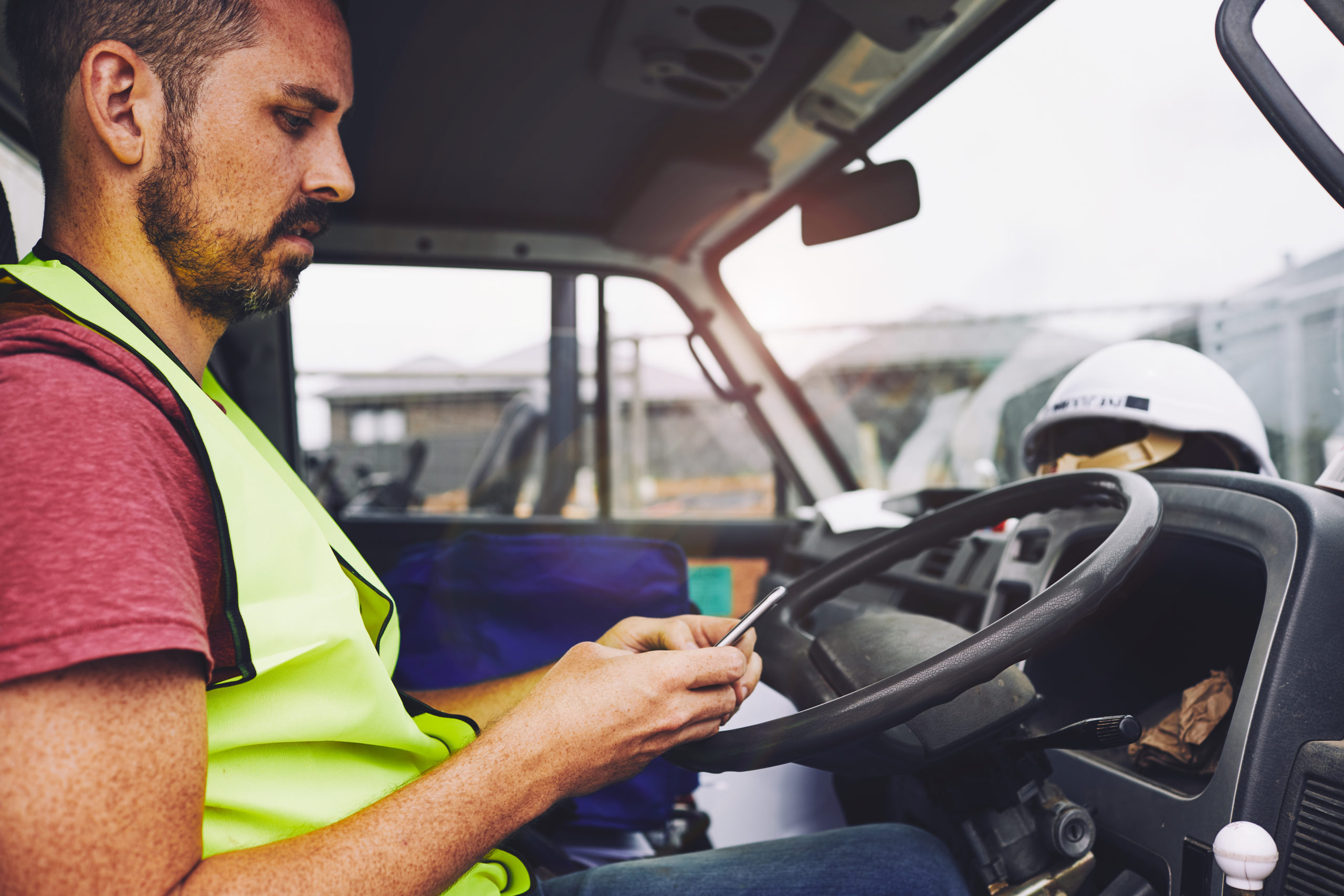 Eagle Eye 2.0 is a fleet and field service tracking software system that simplifies and supports billing and business processes, route optimizing and scheduling, geofencing, reporting, GPS tracking, fleet management and data analytics.